Refinery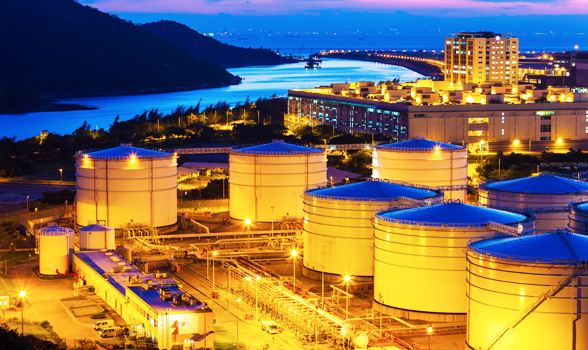 Coffeyville Resources LLC, formerly known as the COOP Refinery, is a company which owns an oil refinery in Coffeyville, Kansas. The refinery is owned and operated by Coffeyville Resources Refining & Marketing, LLC. The refinery employs about 500 people and produces approximately 2,100,000 US gallons (7,900,000 L) of gasoline per day, and 1,700,000 US gallons (6,400,000 L) of middle distillates per day, predominantly diesel oil.
Coffeyville Resources is owned by CVR Energy Inc. (NYSE: CVI), of Sugar Land, Texas. CVR Energy, Inc. was listed as a 2012 Fortune 500 company and was ranked No. 5 public company according to the Houston Chronicle.
The refinery was built in 1906 by the National Refining Company, which was then the second largest oil company in the United States. Built on 75 acres (30 ha), the refinery processed 2,500 barrels per day (400 m3/d) of crude oil, compared to today's 108,000-barrel-per-day (17,200 m3/d) processing capacity.